Lights On briefing: Setting the record straight, solar discounts and more
What you need to know to start the week
Good morning and happy Monday!
Here's a selection of stories to watch this week, plus a pinch of my confidential intel to help you anticipate what may come next.
This week I feel ambitious! I want to try and reach an additional 30 subscribers, so I am asking you a small favour: share this newsletter with two of your friends who may enjoy it, and invite them to subscribe: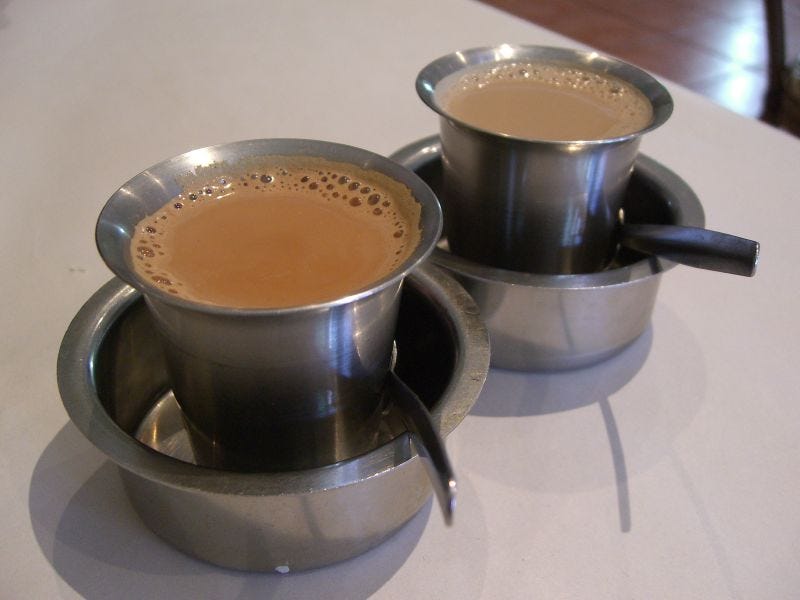 Image credit: Wikimedia Commons
For the record
On July 10 India's prime minister Narendra Modi inaugurated "Asia's largest solar plant" in Madhya Pradesh, with a capacity of 750MW. The news was met with much fanfare, but a much bigger solar farm already exists - and it's in India too! Critics speculate that the oversight may be due to the fact that the world's largest 2050MW solar park was built in Karnataka under the opposition party, the Indian National Congress. The project is unique because instead of buying the land off farmers, it leases it to them, so they receive a yearly rent.

The Minister of Commerce and Industries Piyush Goyal must have forgotten, but he even tweeted about the Karnataka plant last year:

The Covid effect
Meanwhile, despite the triumphant rhetoric, solar investments are nosediving. According to an analysis from Mercom Capital Group, in the first half of 2020 the total corporate funding in India's solar sector dropped by 76 percent to $462 million from 1.9 billion during January-June 2019. This is considerably worse than the worldwide drop in corporate funding - which stood at $4.5 billion against the $6 billion in the corresponding period of the previous year. However, considering the severity of the crisis, said Raj Prabhu, CEO of Mercom, "It could have been worse." Clearly an optimist.
Plain bulls**t!
Citing the impacts of the Covid crisis, the Punjab State Power Corporation Limited demanded that solar developers apply a 10% discount on their energy tariffs. Above, a senior source's hot take.

Punjab only has 947MW of solar capacity, but the move echoes last year's spat between the state of Andhra Pradesh and solar developers who were asked to revise tariffs for 400MW worth of solar plants - the request was challenged in court, which eventually ruled in favour of the developers. Should the industry budge this time, my source says, it will create a bad precedent and there's nothing stopping other states with bigger solar portfolios from doing the same.
Distribution disaster
The latest audit of India's public energy distribution companies reveals that their financial situation has significantly worsened since 2015, when an ambitious scheme for their revival was launched. The UDAY plan aimed at turning the companies profitable by 2018-19, improving their efficiency and reducing the cost of power.
However, the audit shows, during that year their overall financial losses have actually increased by 68 percent (about $6.68 billion) compared to the previous year, their net worth remained negative and the total borrowing increased to the equivalent of $64 billion.
The war on China bites (India) again
According to the Mint, Indian startups of electric vehicles (EVs) and their components that depend on Chinese imports may find it difficult to raise funds from private equity and venture capital investors in future. After tensions between the two countries escalated last month, investors are hesitant to bet on companies that rely heavily on international ties with China. The report mentions that almost half of the 5-600 startups currently operating in the EV sector are at risk because of their dependence on Chinese parts such as lithium-ion cells, battery packs and electric motors.
---
Research