Why Lights On?
A weekly newsletter tracking the climate, energy and business debate in India and beyond, written and reported by me, Lou Del Bello
After covering the climate, science and energy beat for nearly a decade, and living in India for two years, I came to the conclusion that there is a missing piece in the way international media tells the story of our warming planet and its evolving economy.
Climate action and energy transition make big headlines when they happen in the United States, or in Europe. Climate related disasters become a wake up call for the world when they hit Australia. More international organisations now are trying to partially bridge that gap by sending their reporters to China, but past the Himalayas, Delhi and the rest of South and Southeast Asia remain grossly under represented.
This means most people in the West miss out on scientific breakthroughs, energy markets shakeups, environmental calamities and political battlefields that shape the lives of more than two billion people and reverberate globally.
We all get news fatigue, and our brains are wired to equate proximity with relevance. This instinctive response is part of our evolution, but in the face of global crises it doesn't serve us as well as it did for the past thousands of years. We don't need 'more' information, but we need to rethink our idea of the 'right' information beyond geographical boundaries.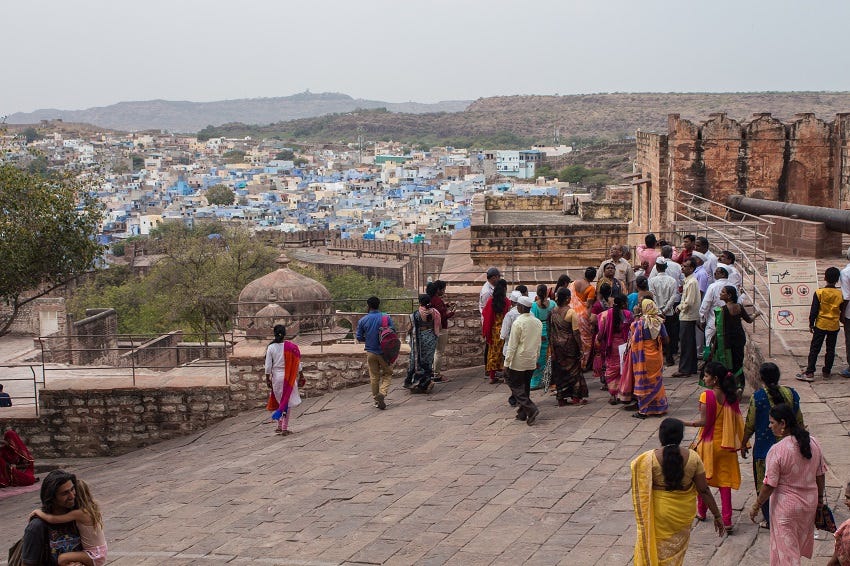 Think of the spread of Coronavirus, how it started in a corner of the world that most people outside Asia had never heard of, and in less than two months sent the whole world crashing.
The same is happening with climate change - albeit at a slower pace. Feedback loops triggered by seemingly small, incremental changes in a fragile ecosystem such as the Himalayas will have a range of economic, political, social and environmental consequences we can't yet wrap our heads around.
Imagine this: A failed monsoon season combined with a particularly brutal locust incursion in the northwest of India, all events that are made more likely by climate change, would mean a spike in food prices and hunger for tens of millions of people that year. That in turn may force the government to mobilise resources to support farmers, postponing much needed reforms in the agricultural sector that in India is notoriously energy and water inefficient. That year, India's strides towards clean energy transition would suffer a setback, affecting our global progress against climate change.
But here's the trick - in this fictional but plausible scenario, much of this information would never leave India, because too many international media organisations are happy to just pick up news releases from wire services or report the government line. And that this knowledge gap remains unaddressed is dangerous, because not only does it leave over a billion people unheard and unrepresented, but skews our understanding of the world's climate change dynamics and energy trends, and their impacts on the global economy.
With this newsletter, I want to do my bit to rectify this. Every week, you will find news and analysis reported by me, as well as a curated list of the stories that matter in the region. As the project develops, I will take on board any comments and ideas that you will want to share and look for ways to respond to your needs.
Sign up below, and welcome on board.
Who's it for?
If you want to stay up to date with the latest developments in energy, climate change and sustainability in South Asia and beyond, sign up.
If you want to cut through the noise with a weekly fix of the 'right' news reported and curated for you, so you don't miss what's important and don't waste your time, I am here for you.
If you love a good debate, Lights On is more than a newsletter - it's a community. As we grow, I will make sure there will be opportunities to chat, ask questions and hear from you, the reader. Meanwhile, you can find me on Twitter @loudelbello, or you can drop me a line on lou@lightson.news

Subscribe to Lights On
People