Discover more from Lights On
Tracking the climate, energy and business debate in India and beyond
Lights On briefing: Looming pollution, China's grip on Myanmar and more
What you need to know to start the week
Happy Monday and welcome to Lights On, a newsletter that brings you the key stories on energy and climate change in South Asia.
Here's a selection of news to watch this week, plus a pinch of my confidential intel to help you anticipate what may come next. After last week's story on Delhi's revolutionary EV policy, I received thoughtful feedback from some of India's most prominent EV leaders. You will hear from them on these pages soon, but in the meantime you can catch up on my piece here.
And if you want to support this newsletter, you can buy me a posh chai here: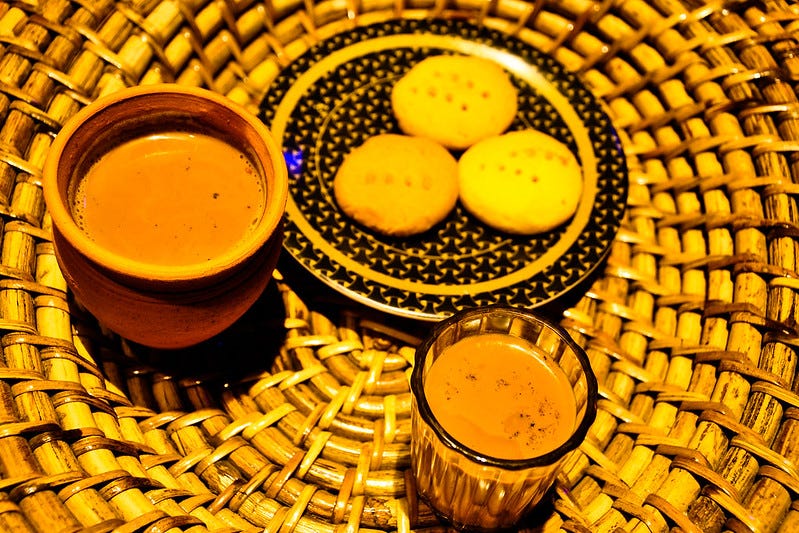 Image credit - Praveen/Flickr
Winter pollution is coming
While skies are still clear over Delhi, neighbouring Punjab and Haryana are taking steps to stave off the worst of the dreaded 'pollution season'. The two states have introduced a new plan to reduce stubble burning between October and November, when farmers clear their fields after harvesting to make room for a second winter crop. The proposal involves setting up new hiring centers where farmers who can't afford expensive equipment can source machines to process their residues sustainably.
Farmers keep burning stubble in both states because, despite bans and fines, it remains the cheapest method to dispose of their waste. According to the Central Pollution Control Board, stubble burning contributed significantly to air pollution in Delhi last year with the share of farm fire smoke in particulate matter peaking at 44 percent in November.
Going electric on the cheap
Indian drivers considering going electric will now be allowed to purchase vehicles that don't come pre-fitted with a battery, bringing down the up front investment by up to 40 percent (read the government's official statement). This will make the cost of electric scooters, motorbikes and auto rickshaws competitive with their polluting counterparts. Customers can buy the battery separately, or rent it at a battery swapping point which can serve more than 150 vehicles in a day. Battery swapping is an alternative to conventional charging methods whereby users replace an empty battery with a new one, reducing equipment cost and slashing charging times from a few hours to just a couple of minutes.
Nepal hydropower record
Just as the prime ministers of India and Nepal enter into amicable talks after their recent boundary dispute, five Indian banks join hands with two Nepali banks to fast track the construction of a 900MW hydropower plant, Arun-III, the largest in Nepal built with the largest ever foreign direct investment in the country. The project was launched in May 2018 and has an estimated cost of $1.04 billion. While the Himalayan region has huge hydropower potential, with 15GW in Nepal alone, questions remain on the environmental risks of building big dams on difficult terrain and the financial returns of expensive energy sold on the cheap.
Sigh of relief
The Ministry of New and Renewable Energy has granted a 5-month extension to all renewable projects whose implementation was halted by the lockdown, which kicked in on March 25. In a note, the government said that the blanket extension will be granted to all renewable developers with no strings attached, and no evidence will be required to apply.
A much needed relief for the industry which since lockdown has seen some big projects canceled due to the financial impacts of the prolonged closure.
Ports to become future solar hubs
As the basic custom duties imposed against Chinese solar imports start to affect investors' confidence, according to senior sources, India is making space for the expected manufacturing boom which will plug the production gap. According to a Mint exclusive, the plan is to open up land near the main ports, to speed up the production of solar cells and modules for the domestic market while also facilitating international trade and luring companies that were already seeking to move out of China after the coronavirus crisis. Currently, India imports nearly all of its solar components from China, Thailand and Malaysia.
Mauritius calling
India is stepping in to help stem the damage from a Japanese oil tanker that struck a coral reef off the Mauritius coast on July 25, spilling 1,000 tons of the fuel. The vessel broke apart on Saturday, triggering a state of environmental emergency. As a prominent development partner and provider of humanitarian aid and disaster relief to Mauritius, India was expected to play an important role in stemming the crisis. Following a consultation with the Mauritian government, Indian officials dispatched a team of specialists as well as 30 tonnes of technical equipment and material by aircraft to supplement the country's effort to mitigate further environmental damages.
China tightens its grip on Myanmar
Lockdown restrictions in Myanmar helped China secure its dominance on the country's solar market, according to a Myanmar Times investigation. Chinese companies have outnumbered local and foreign bidders in a controversial auction for 30 solar plants across the country with a total capacity of 1060MW. Due to the travel ban in place during lockdown, foreign competitors were not able to enter Myanmar to conduct due diligence and negotiate land deals. Instead, Beijing allowed Chinese nationals with urgent business in Myanmar to fast track their travels through relief flights and a special quarantine programme.
The Myanmar Times notes that this is not a new trend: last year, Chinese companies had won all the tenders for emergency power projects that were similarly rushed through by the ministry.
---
Research and other readings:
A new report from the consultancy McKinsey Global Institute highlights the risks posed by climate change in the Asian region, where the socioeconomic impacts are expected to be much more severe than anywhere else in the world. It finds that in the absence of effective mitigation and adaptation, between 600 million and one billion people in Asia will be exposed to the risk of lethal heatwaves by 2050. By the same date, up to $4.7 trillion of GDP will be at risk in Asia from the loss of outdoor work.

Washing of Thermal Coal is Vital for India - Last May, the government removed the requirement to wash ash-rich coal before burning it for energy, which reduces the fuel's efficiency and increases its emissions. The non-profit Coal Preparation Society of India (CPSI) makes the case for reconsidering.

One Sun, One World, One Grid: All you need to know about mega solar plan- In his Independence Day address on August 15, the prime minister Narendra Modi mentioned the project of a trans-national electricity grid supplying solar power across the globe, known as "One Sun, One World, One Grid". Shreya Jai has the details.
---
That's all for today! If you are a subscriber, watch out for the story of the week on Thursday. If not, you can sign up below. As usual, you can get in touch with comments and confidential tips by replying to this email.